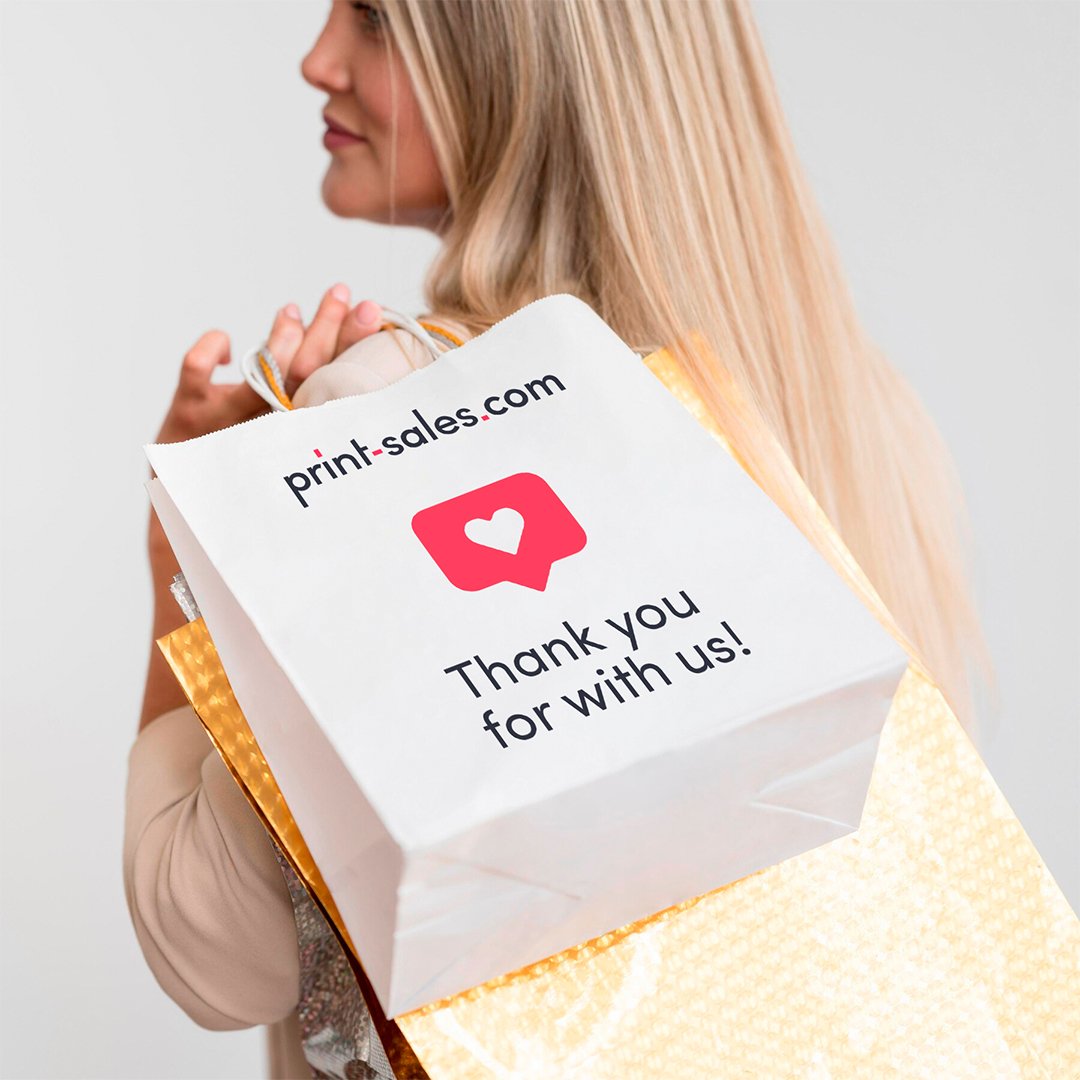 Go green and promote your brand with Print-Sales.com's custom paper bags! Explore our wide range of options at https://print-sales.com/product/paper-bags/ and create personalized paper bags that showcase your brand's commitment to sustainability and style.
Eco-Friendly and Durable Materials
Our custom paper bags are made from eco-friendly materials that are both sturdy and biodegradable, making them the perfect choice for businesses looking to reduce their environmental impact. Choose from a variety of paper types and thicknesses to suit your needs, from lightweight bags for small items to heavy-duty bags for larger purchases.
Endless Customization Options
Design your custom paper bags to match your brand's personality and make a lasting impression on your customers. Our user-friendly online platform allows you to create your design from scratch or use one of our pre-designed templates as a starting point. Add your logo, text, and images to make your bags truly unique and reflective of your brand.
Various Sizes and Styles
Print-Sales.com offers a wide range of sizes and styles for your custom paper bags. Whether you're looking for small gift bags, large shopping bags, or anything in between, we've got you covered. Choose from a variety of handle options, including twisted paper, flat paper, and rope handles, to ensure comfort and convenience for your customers.
Fast Turnaround and Shipping
We pride ourselves on our quick turnaround and reliable shipping services. Once you've designed and ordered your custom paper bags, trust us to print and deliver them to your doorstep in no time. We're committed to helping you promote your brand with high-quality, environmentally friendly products.
Ideal for Businesses and Events
Custom paper bags are perfect for businesses looking to enhance their brand image while promoting eco-friendly practices. Use them at your retail store, trade show, or event to provide your customers with a reusable, sustainable alternative to plastic bags.
Take the first step towards promoting your brand and going green today! Visit https://print-sales.com/product/paper-bags/ to design and order your custom paper bags. Make a positive impact on the environment and elevate your brand with Print-Sales.com's high-quality, personalized paper bags.
Related posts